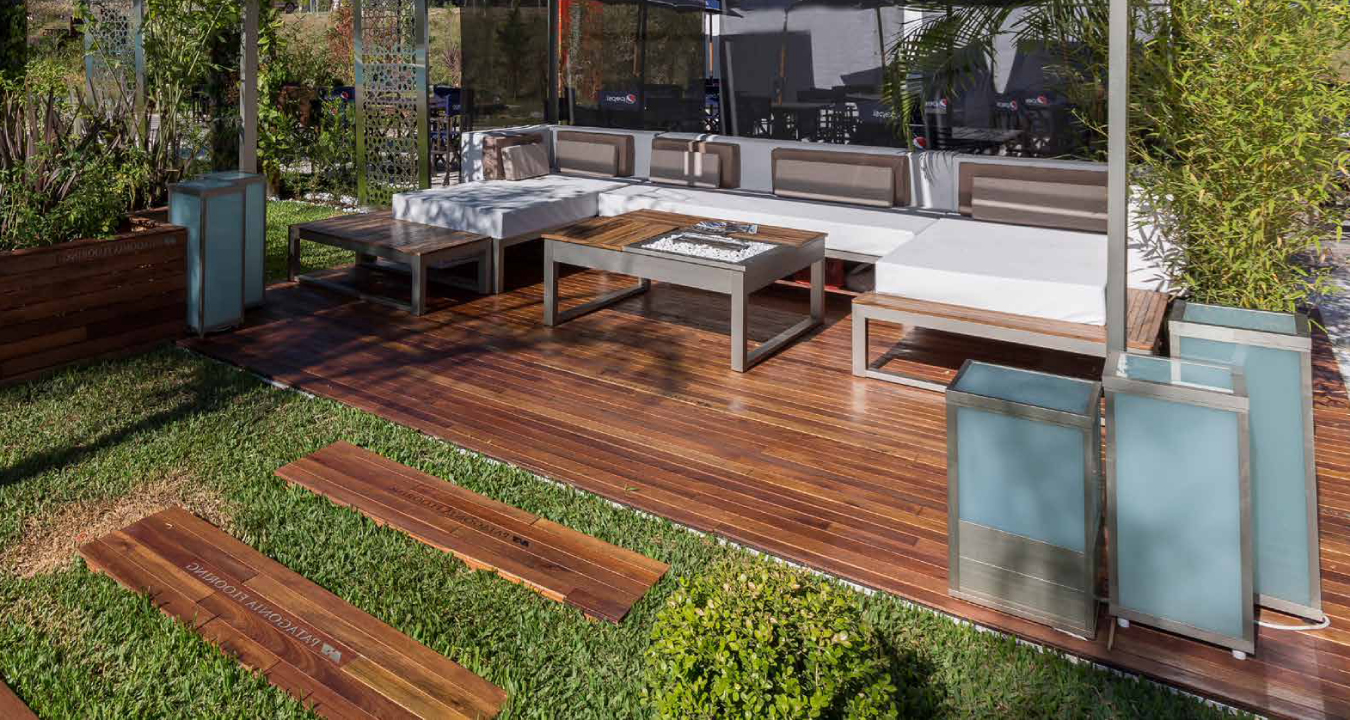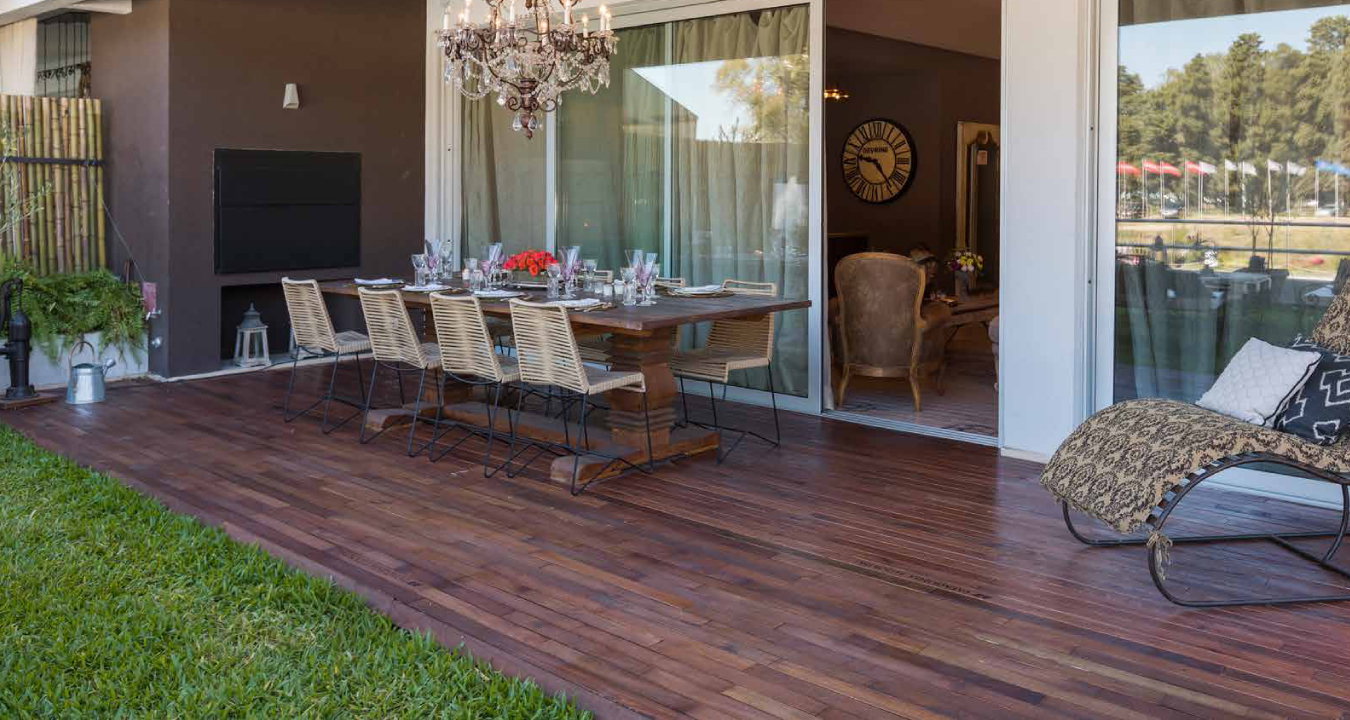 Outdoor Collection
Air, water, earth and wood. The basic elements for a natural life. Ipe,
Tigerwood and Teak are the noblest woods for building decks due to their
great resistance to extreme climates. The rigorous selection of boards added
to a perfect milling is our starting point to achieve a superior product.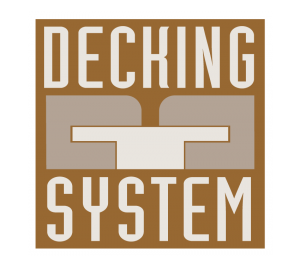 We increase the natural resistance of wood
with three layers of an oil specially desgned to
penetrate into the wood providing more
resistance and durability outdoors.